George Floyd died after being caught by police outside a shop in Minneapolis. Footage of the arrest on 25 May shows a white police officer Derek Chauvin, kneeling on Mr Floyd's neck until his death.
It started with a report of a fake $20.A report was made on the evening of 25 May, when Mr Floyd bought a pack of cigarettes a grocery store.
Considering the $20 bill he used to be fake, a store employee reported it to police.
Due to the recent death of George Floyd, the music industry members joins the 'Grassroots' to make 'Blackout Tuesday.' 
---
---
a few months ago Canadian rapper Dax releases the powerful lyrical song "I Can't Breathe". that's lyric very related to the present situation of the USA.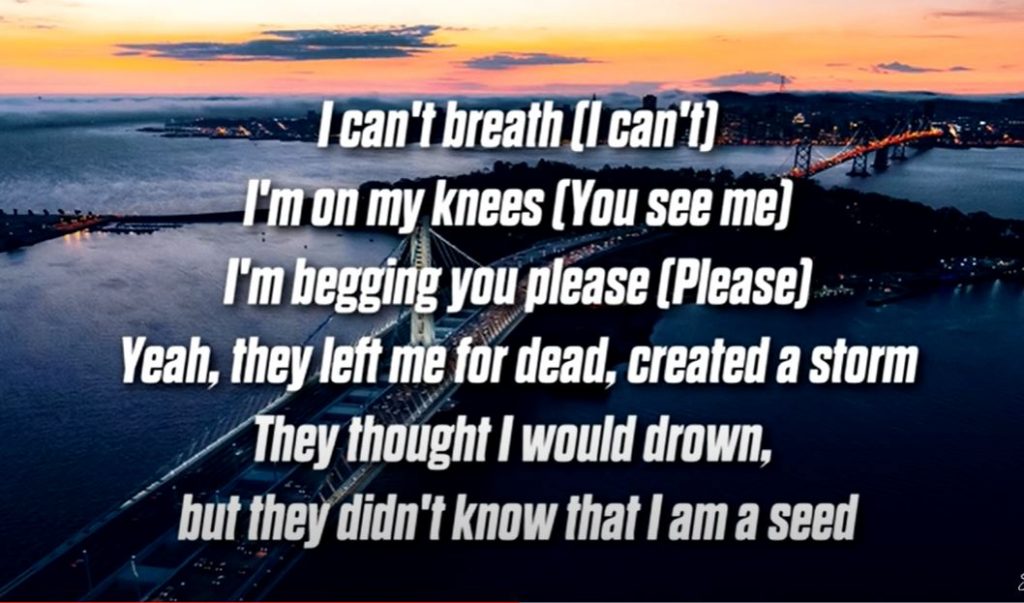 Dax said in the song,
I can't breath (I can't)

I'm on my knees (You see me)

I'm begging you please (Please)

Yeah, they left me for dead, created a storm

They thought I would drown, but they didn't know that I am a seed

I Can't Breathe – DAX
Watch I Can't Breathe – Dax Official Music Video
The song 'I Can't Breathe' itself reveals on Dax's own battles with the pursuit of happiness.
---
---
This report announced Mr Floyd died from asphyxia (lack of oxygen) due to compression on his neck and also on his back. It also found the death was a homicide.
Dr Michael Baden said,
"The cause of death in my opinion is asphyxia, due to compression to the neck – which can interfere with oxygen going to the brain – and compression to the back, which interferes with breathing,"
George Floyd's life and indeed his death belongs to all of us. Mr Floyd died lying facedown on the road, begging for his life. In his last minutes, he called out to his deceased mother: "Mama … I'm through!"
REST IN PEACE Mr. George Floyd