it's been a hard few years for Taylor swift's mother. Taylor's mom, Andrea, has been battling breast cancer since 2015. and the superstar singer has just revealed that her mother is now battling a brain tumor. Taylor Swift is opening up about a medical crisis her family is facing.
But cancer recently returned with a vengeance. Swift shared the news with the show biz magazine variety.
"They found a brain tumor. And the symptoms of what a person goes through when they have a brain tumor is nothing like what we've ever been through with her cancer before. it's just been a really hard time for us as a family."

Taylor Swift – variety
With the news of her mother's brain tumor, is understandable why she was so emotional.
Taylor first shared her mother's cancer diagnosis in 2015. Although her mom went into remission, cancer returned for a second time last March during the shooting of the documentary. "She was going through chemo, and that's a hard enough thing for a person to go through," Taylor told the magazine
Taylor Swift With His Mother(Andrea)
The Grammy Award-winner called her 62-year-old mother(Andrea) a "guiding force" in her life.
"Almost every decision I make, I talk to her about it first," she shared. "So obviously it was a really big deal to ever speak about her illness."

Taylor swift – iheart.com
Andrea Swift was seen in November supporting her daughter alongside the singer's father, Scott Swift, at the 2019 American Music Awards Ceremony. The singer was honored with the Music Artist of the Decade award after performing a career-spanning medley of her greatest hits.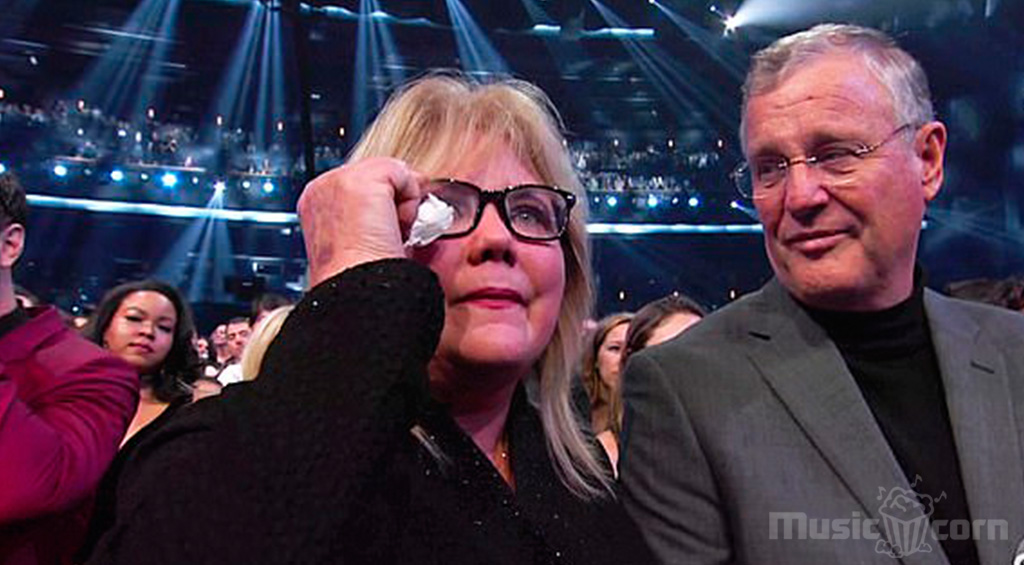 Throughout her speech on the stage, Swift made mention of her lovely parents, seemingly bringing her mother to tears. Taylor recently choked up talking about the song she wrote about her mom's health on "CBS Sunday Morning."
We wish her to get well soon – Musiccorn