Justin Bieber breaks his long break from his music career. after nearly four year hiatus of solo music, Justin Bieber gifts fans with his newest single "yummy." Sasha Sirota produces yummy, Kid culture and frequent collaborator Poo bear. This is Bieber's first full-length single since 2015's 'Purpose,' and the lead single for his upcoming album reportedly set to release later this year.
On the song, Justin seems to sing about remaining faithful to his wife, Hailey Baldwin. as well as flexing the riches they share. the Bieber has also sung about his wife in the past – like on 2019's "10,000 Hours."
Listen and Download Yummy – Justin Bieber
Yummy is Justin's first solo cut in years. he's only released a few features like guest spots on tracks like the cut above with Dan + Shay, plus his remix of Billie Eilish's "Bad Guy" and Ed Sheeran's "I Don't care."
In early 2019 he said quote
"Just thinking about music stress me out. I've been successful since I was thirteen, so I didn't really have a chance to find who I was apart from what I did. I just needed some time to evaluate myself."

February,2019 (VOGUE)
Justin appears to be in a better mindset with the release of "Yummy," and a possible new album on the horizon. although the title hasn't confirmed, it reportedly might be called 'Forever.'
The Canadian pop star recently had the word inked on his neck similar to his previous two albums, 'purpose' and 'believe.'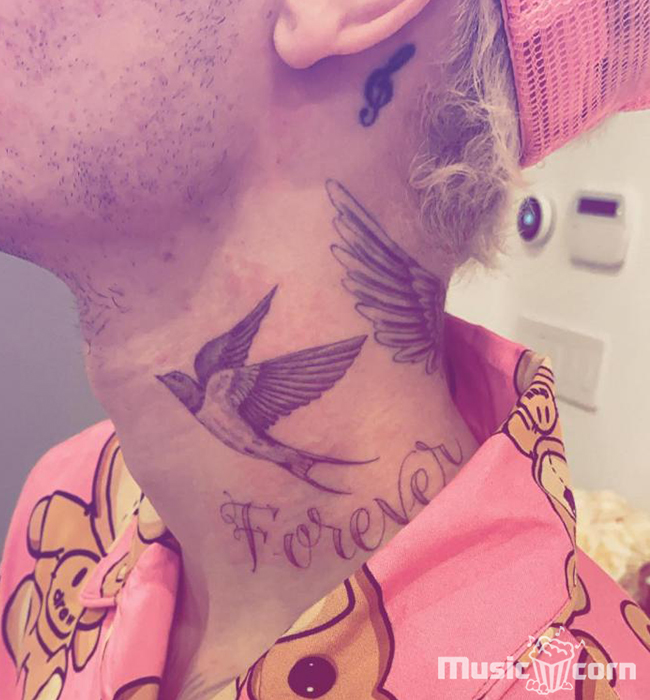 And we could see features from Travis Scott, Post Malone and Kehlani. Bieber's also bringing his fans a more transparent review on his life, teasing a new document series, dropping on January 27th.
For now, fans are gathering to "yummy." and it's fire to the top of the worldwide music streaming Song charts.
Watch Justin Bieber – Yummy Official Music Video